"Thank you so much Anna. You've been an inspiration to me and I really enjoyed our sessions. You've helped me achieve a huge goal. I found a side of myself and a confidence to do something I've always longed to do. I never thought I'd end up fronting a band. Your manner, the out of lesson time you give in preparation, the way you explain things and your honesty are all things that make you great at what you do." - Shelley W, Brixton (pictured below)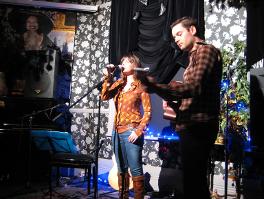 "From the first lesson Anna really helped me build my confidence and develop a real love for singing. She has such a depth of knowledge and experience and is able to pass it on in such a friendly and fun manner. It is so easy to learn with Anna, in the last six months I've gone from thinking I was tone deaf to feeling confident enough to perform live. I really understand my voice so much better and every week I look forward to learning something new. Anna has also been brilliant for my song writing and guitar playing, giving me encouragement to sing my own songs and improve my technique and getting me out of my shell and standing in front of a mic with my guitar - which had been my dream for 20 years." - Damien, (google review)

"I came to Anna, wanting to do something for me and to help my 'singing in the shower' moments. She has been fantastic, helping improve my tone and confidence whilst fully embracing whatever type of s ong I fancy singing. My singing lesson is one of the highlights of my week." - Catherine S, Peckham.


"Anna is an excellent teacher with a friendly and encouraging style. She has really stretched me as a singer, well beyond what I had thought was possible, I've even found that my confidence in general is vastly improved since taking up singing! I would highly recommend lessons with Anna for anyone, whether you are a professional or just someone who would like to give singing a go." - Google Review, from Naomi, Stretham

"Anna is a great teacher. She is enthusiastic and encouraging. I have been a student of hers for almost 2 years and I am very satisfied with the progress I have made. She is kind, friendly and fun!" - Google review from Martina, New Cross.


"Thanks so much for the lessons so far. It's so confidence building to hear and feel the improvement each week." - Matt S, Tooting.
"Thanks for all your help so far. I feel much more confident in my singing and that is definitely as a result of your lessons." Ali, Cover Flow Band, Dulwich. (Pictured below. )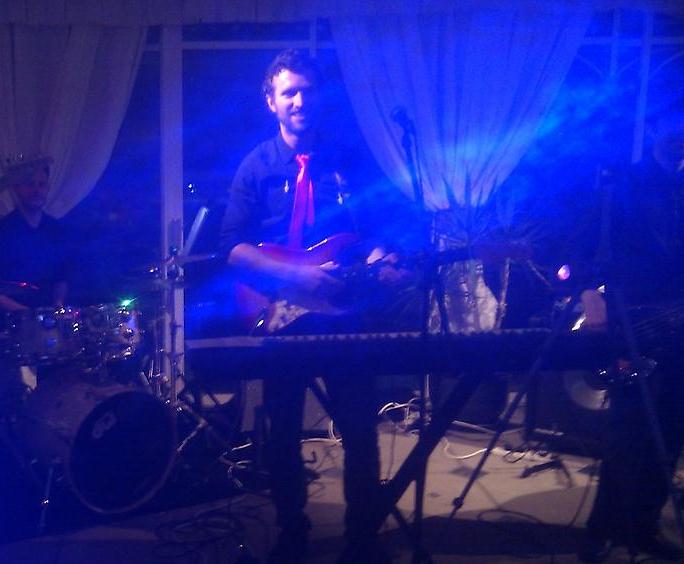 "I came to Anna with a passion for singing but with next to no confidence and very little technical ability. Since learning with Anna, my confidence has grown to the point where I am now working with another musician and planning to start attending open mic nights in the near future. Thanks to Anna, I have had the opportunity to perform solo in a safe environment at one of her events. I feel like my voice has developed and strengthened in a relatively short space of time due to the attention and knowledge that comes from learning with Anna. I have had very positive feedback and people have noticed the progression in my vocal ability. Thank you so much for helping with achieving one of my life long goals. I would recommend Anna's singing tuition to anyone who enjoys singing and/or would like pursue this professionally. It's an honour to work with someone so talented! " - Ngozi, Croyden (Pictured below)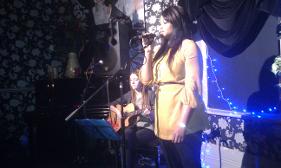 "With Anna's help I have improved my voice beyond all expectations. Since coming to these lessons I've built my confidence to perform on stage for the first time and believe in my ability to sing. The lessons are tailored to my needs and I always leave feeling motivated to keep improving. If you find a good singing teacher you should stick with them...and I've got no intention of leaving! Anna comes highly recommended. Thank you Anna for helping me to find my voice." -Peter, Brixton (Pictured below)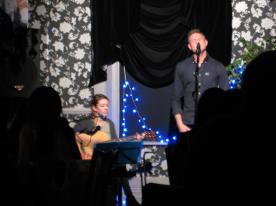 "I have been having singing lessons with Anna for just over a year now and I'm really happy with the progress I've made (I started as a total beginner who hadn't sang since hymns at school!!) Anna is really supportive and directive in just the right amounts to gently push the student to develop and grow in singing ability. She's also a lovely person and fun to work with. I'd recommend her fully to anyone, even if you're a beginner like me. Her lessons have given me so much more confidence in my own voice and I'm looking forward to developing it even further with her help!" - Becca, Dulwich.
"We rocked!! It was an awesome gig and the band have asked me to keep working them. Thank you! You are a great teacher." - Michelle Y, Streatham.
"I'm really enjoying my lessons with you and have learnt a huge amount about how to prepare for performance, learn new songs and write better songs for which I'm very grateful. I also feel I have some idea of how I should be improving my singing even if I'm not great at actually doing the exercises regularly!" - Amanda T, Nunhead.
"Anna is a very experienced and knowledgeable singing teacher with an engaging and friendly style. I started with her as an adult singing beginner and I have been pleased with the steady progress that I have made. My goal is to take my guitar out and do some busking this coming summer. We have covered a dozen or so songs now, which gives me the basis of a good 'set'. And there is still time to polish the songs up. I am very grateful to Anna for giving me confidence in singing. This is something that is going to give me fun and enjoyment always." - Bill H, Kingston upon Thames (extract from Google review).
"Anna is a fantastic, patient and friendly teacher. Her approach is fun and relaxed making exercises and learning interesting and understandable even for a novice like me! Like all the best teachers, Anna is able to develop your voice without you really realising you are being stretched which keeps you motivated and enjoying yourself but learning at the same time. She tailors her approach to each student and is supportive and encouraging, using lots of different techniques to help you learn and improve in the best way for you. Anna knows her stuff and it shows. I started lessons with Anna about five months with very little singing experience beyond a few nights of karaoke, and not much confidence. Since then Anna has gone about ironing out my many bad habits in a gentle but thorough way. My ambitions for singing are simply to enjoy myself at the moment and then who knows... Crucially, she has helped me find a voice I had no idea was inside of me. Thanks Anna!" - Laura C, Denmark Hill. (Google review)
"Lily was great in her show last night. We were all amazed by some of those high notes she hit!! Lovely songs and her singing lessons with you have really helped her so a big thanks to you." - Helen (Mum of Lily), Dulwich.
"I am a total newbie at singing and have been learning from Anna for over a year. Anna has been an incredible teacher - extremely patient and supportive (to a saint-like level), helping me with my breath support and pitching, giving me very kind and honest feedback that motivates me to do better even when I feel low. She's also very versatile and flexible: we have been doing many different types of songs, from Disney songs to musical theatre (to improve my diction), to pop like Adele and Celine Dion to improve my vocal agility and projection, to rap songs (xxxtentacion and jay-z) just because I like rap. We also analyse songs to understand the right notes, where to breathe, how to do melismas/riffs, and practise vocal stamina, which helps me appreciate songs at a deeper technical and emotional level. I would recommend Anna to everyone because she is an extremely talented and kind-hearted teacher." - Kamila (Google review.)

My google+ review page is HERE for more reviews.