Welcome to Singing Lessons in South London.com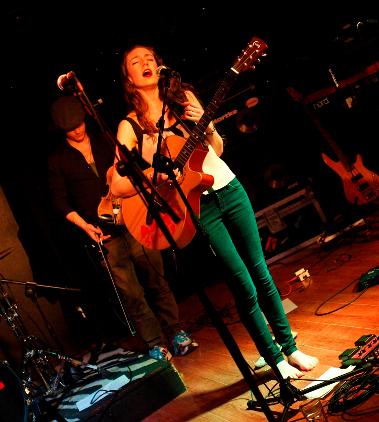 Would you like to learn to sing?
I am a BA Hons graduate and singing teacher. I have been performing professionally since 2004 and teaching since 2007.
I believe it's never too late to learn to sing and as well as teaching musicians I also teach complete beginners who want a creative outlet and a way to build their confidence.

My teaching style is all about making my pupils feel relaxed and comfortable so they can make progress. It's great to set goals and help pupils to achieve them. I teach all ages and abilities and have an up to date DBS certificate (formerly known as a CRB check).

I offer:



-One to one tuition

-Structured, tailor-made lessons
-All styles and genres. Click HERE for an idea of my teaching repertoire

-All ages. Beginners welcome!
-Flexible, weekly lesson times to suit your schedule

-Weekday, evening and weekend slots

-Great location in central london, under 2 minutes walk from bus and rail links and 15 minutes from Brixton and Denmark Hill stations.

-First introductory lesson £35



- Occasional doggy cuddles! (When booking a lesson, please let me know if this is not a good thing for you since I understand some people have fears or allergies...but most people seem to think it is a bonus!)

Approach and lesson structure

As each and every person is different, I work with the individual to reach whatever goal they are looking achieve. This can be anything from preparing for an audition, working towards an upcoming recording/tour to learning their favourite song.

I like to start with taking each person back to the basics of breathing and how to control the breath more efficiently, this is something a lot of people overlook but I believe it's very important to lay a solid foundation for singing. We then work through various exercises to help improve range, control, tone, breath, flexibility and stamina. I also incorporate relaxation and posture related elements into my lessons, since, again I think these are really important in realising a person's potential.
After a few lessons spent on vocal exercises, songs are incorporated into the lesson to build on different vocal techniques and to work on different challenges. For example if a student is struggling with breath control then we might choose a slower song with longer notes to put this into practise after working on some stamina exercises. I'm always keen for my students to choose songs they are passionate about since I know people are more inclined to practise more if it's a song they love, but am happy to recommend ideas too and this works just as well.

Copyright©2019 singinglessonsinsouthlondon.com All Rights Reserved
Singing Lessons in South London. Brixton/Camberwell, Lambeth, London